Every word an authentic grasp of being REAL. Ladies and Gentlemen: GRACE JONES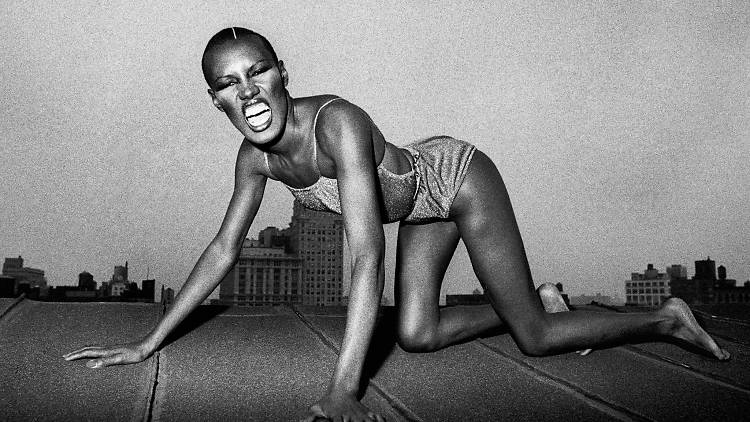 I come from the underground. I am never comfortable in the middle of the stream, flowing in the same direction as everyone else. I think people assume that's where I want to be, famous for being famous, because as part of what I do there is a high level of showing off. But my instinct is always to resist the pull of the obvious. It's not easy.
Trends come along and people say, 'Follow that trend'. There's a lot of that around at the moment: 'Be like Sasha Fierce. Be like Miley Cyrus. Be like Rihanna. Be like Lady Gaga. Be like Rita Ora and Sia. Be like Madonna.' I cannot be like them – except to the extent that they are already being like me.
I have been so copied by those people who have made fortunes that people assume I am that rich. But I did things for the excitement, the dare, the fact that it was new, not for the money, and too many times I was the first, not the beneficiary.
Rihanna… she does the body-painting thing I did with Keith Haring, but where he painted directly on my body, she wears a painted bodysuit. That's the difference. Mine is on skin; she puts a barrier between the paint and her skin. I don't even know if she knows that what she's doing comes from me, but I bet you the people styling her know. They know the history.
'If the fuck don't feel right, don't fuck it'
I remember when one of the singers on the list of those who came after me first said that she wanted to work with me. Everyone around me is going: 'You have to do it, it will be so good for you, it will introduce you to a whole new audience, you will make a lot of money'. No! It will be good for her; she will draw from everything I have built and add it to her brand, and I will get nothing back except for a little temporary attention. No one could believe that I said no, but I am okay on my own. I am okay not worrying about a new audience. If the fuck don't feel right, don't fuck it.
With this one, who I will call Doris, I thought she was trying on other people's outfits: she's a baby in a closet full of other people's clothes, a little girl playing dress-up, putting on shoes that don't fit. I could see what she wanted to be when I watched her doing something when she started out that was starker and purer. Deep down, she doesn't want to do all the dressing-up nonsense; she loses herself inside all the play-acting.
'You have to fight the system to keep being the outsider'
http://www.timeout.com/london/music/grace-jones-autobiography-extract-rihanna-miley-gaga-kanye